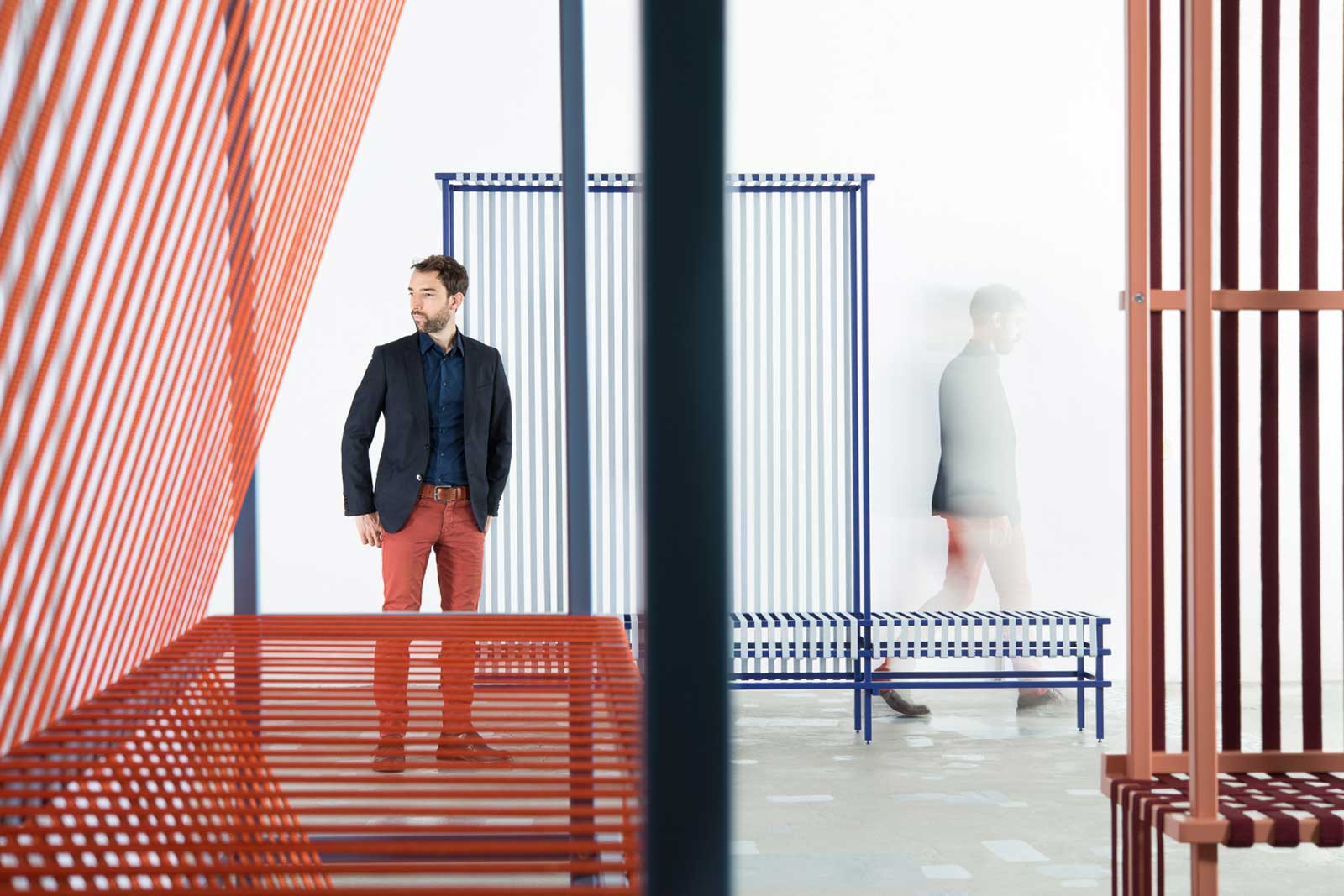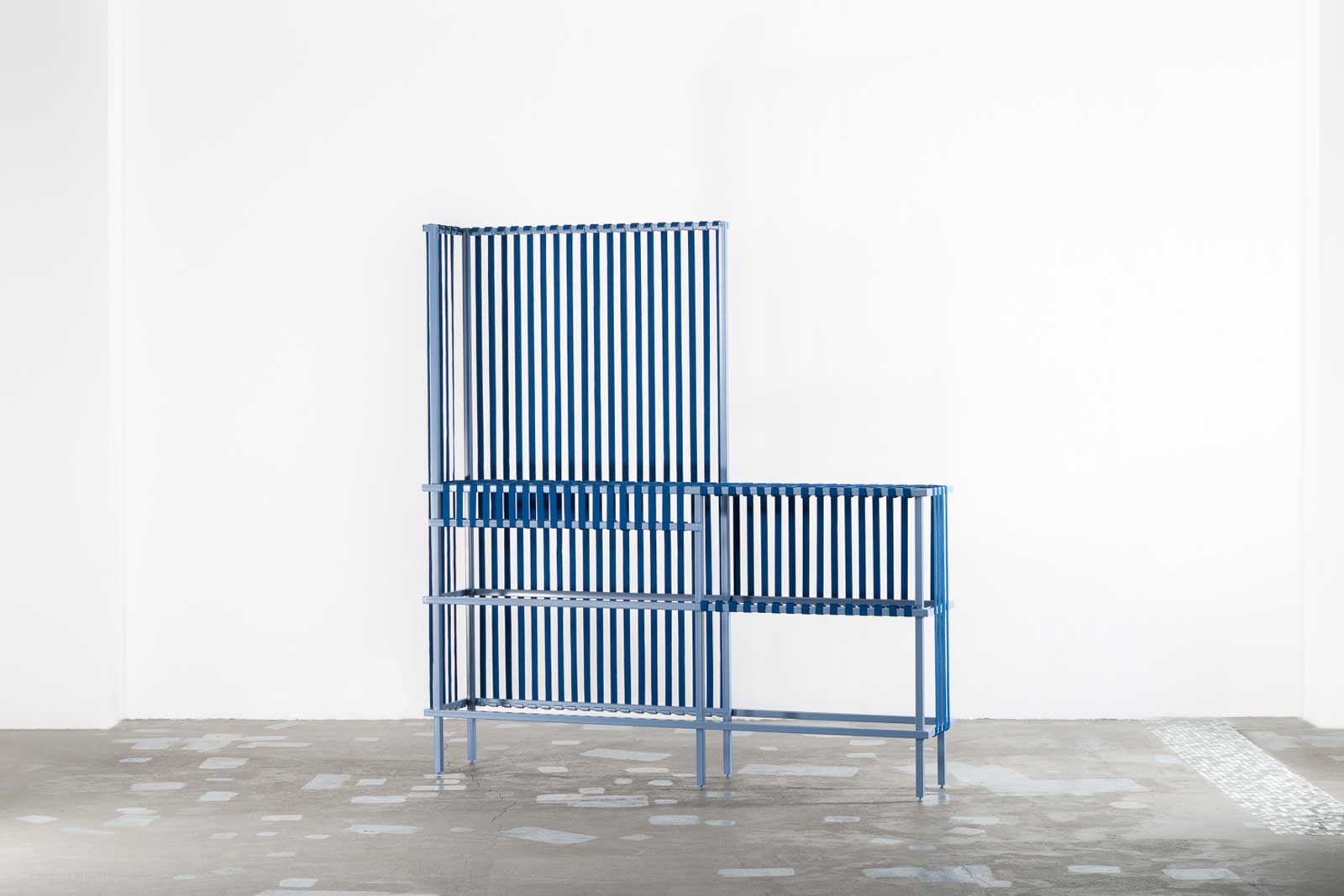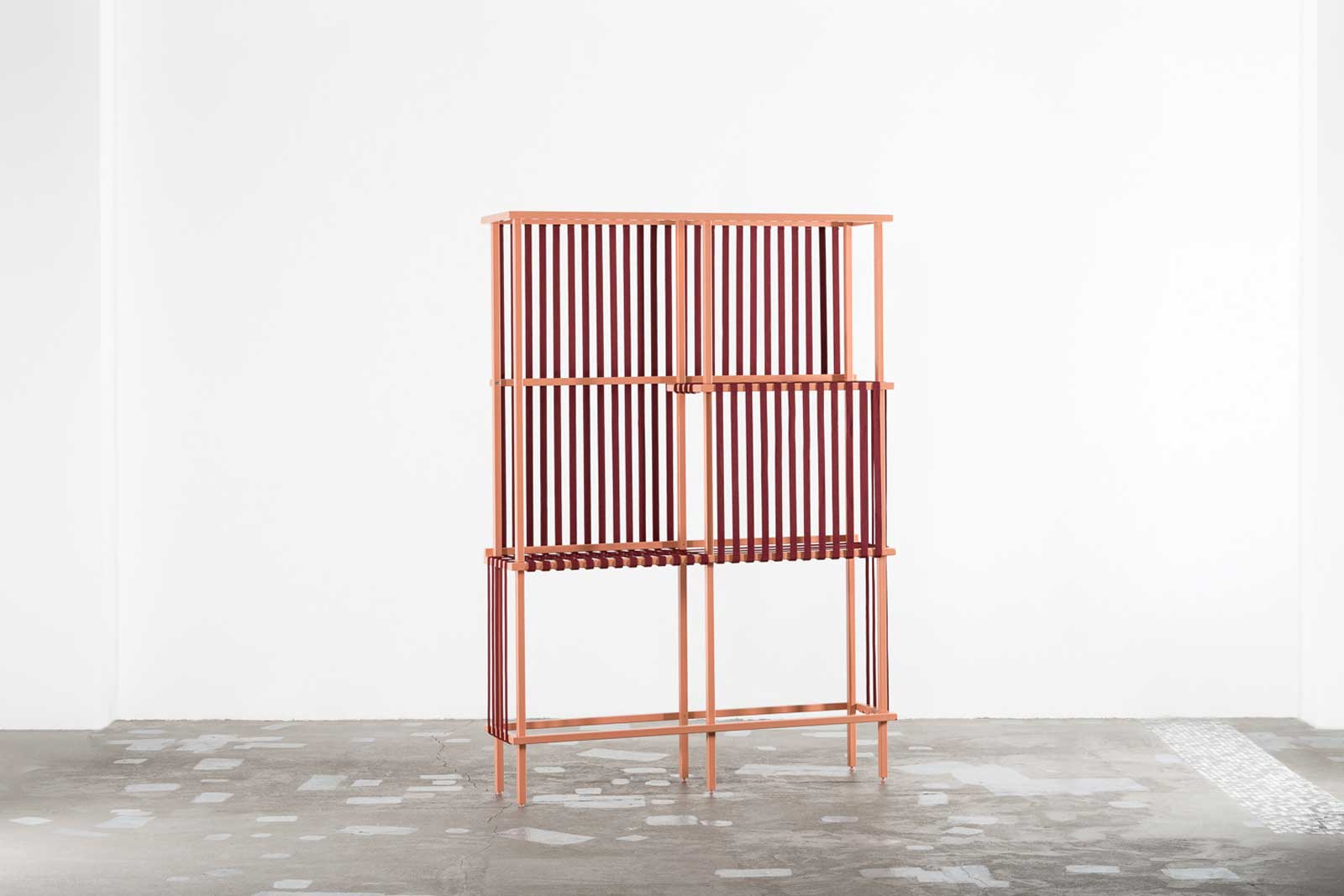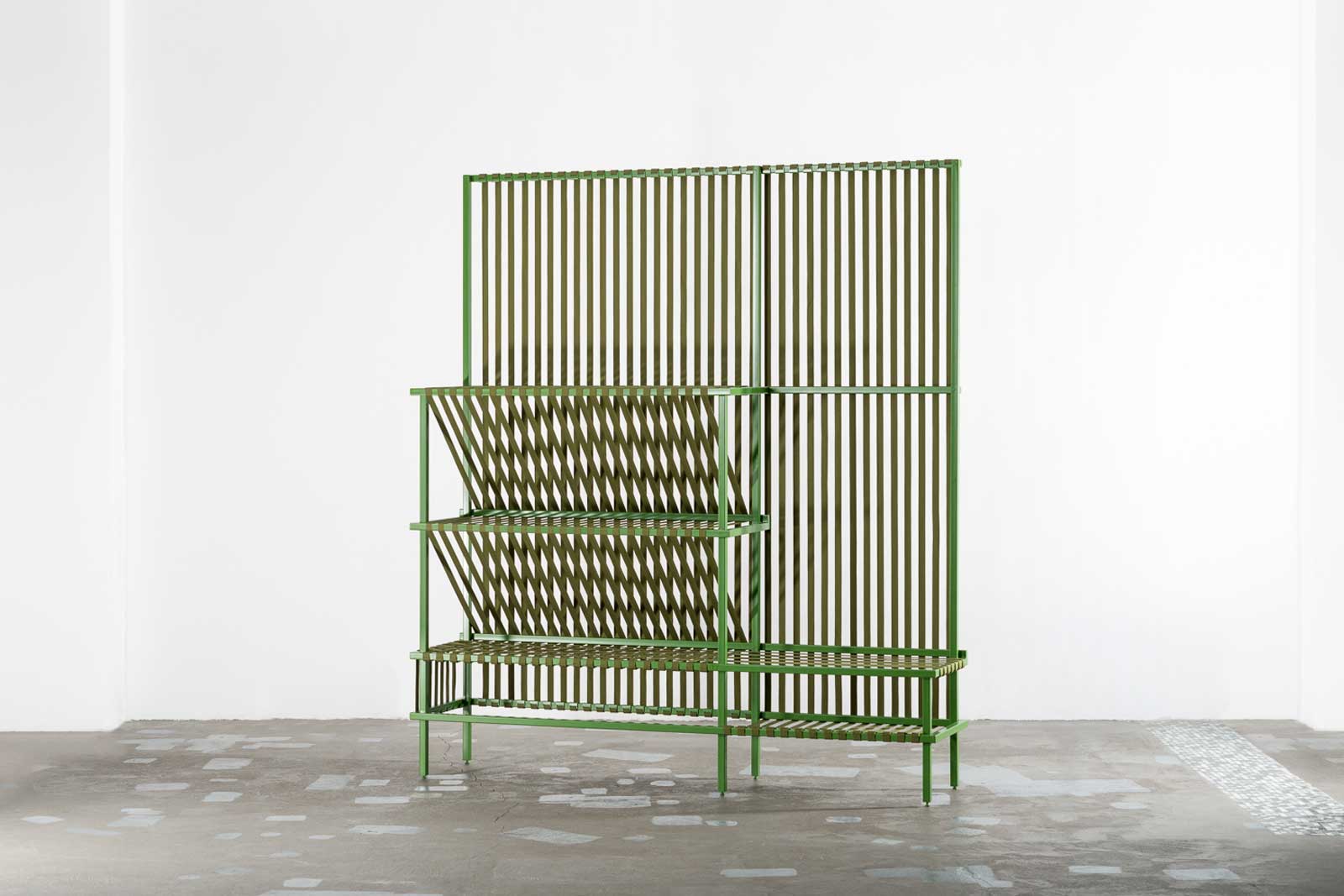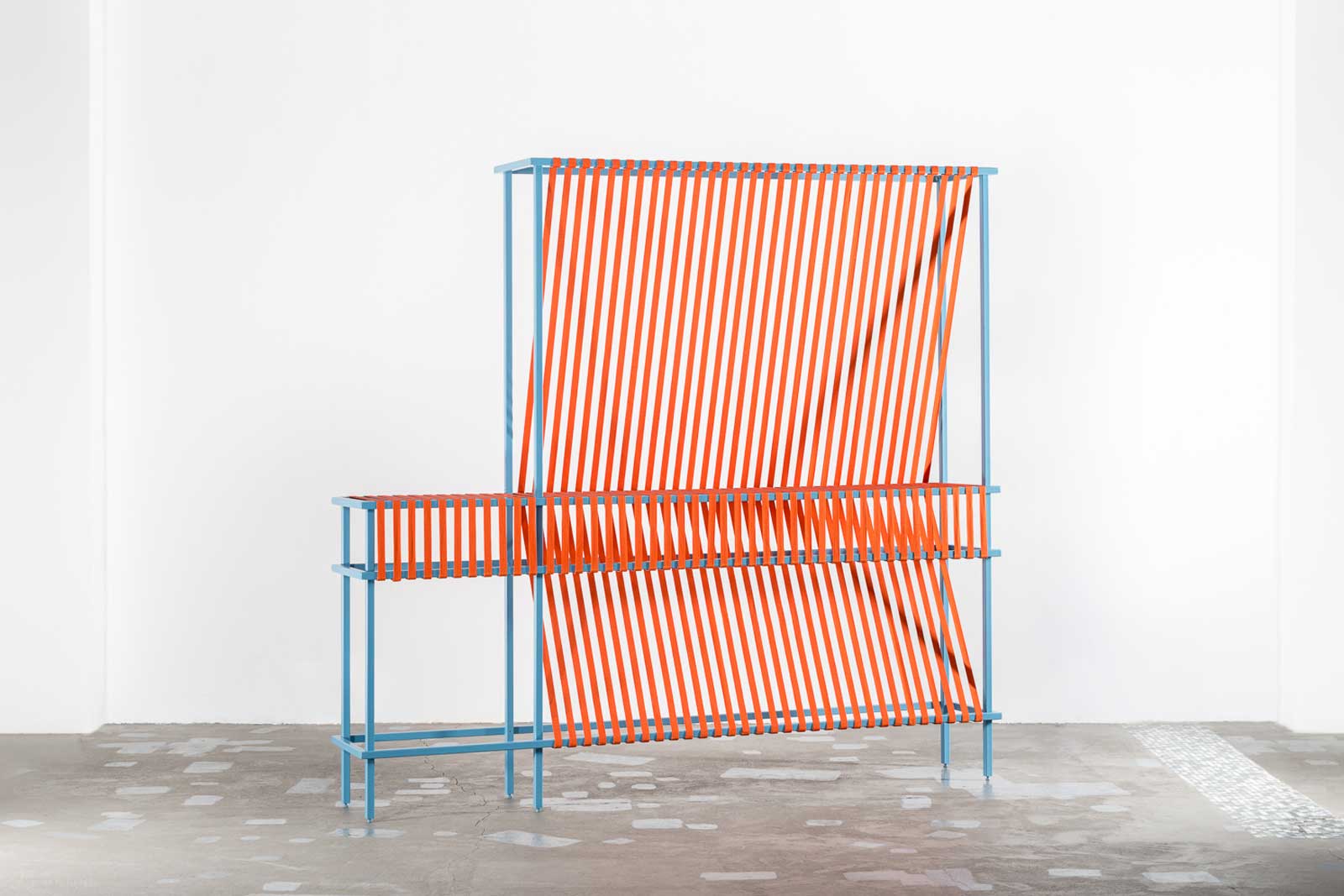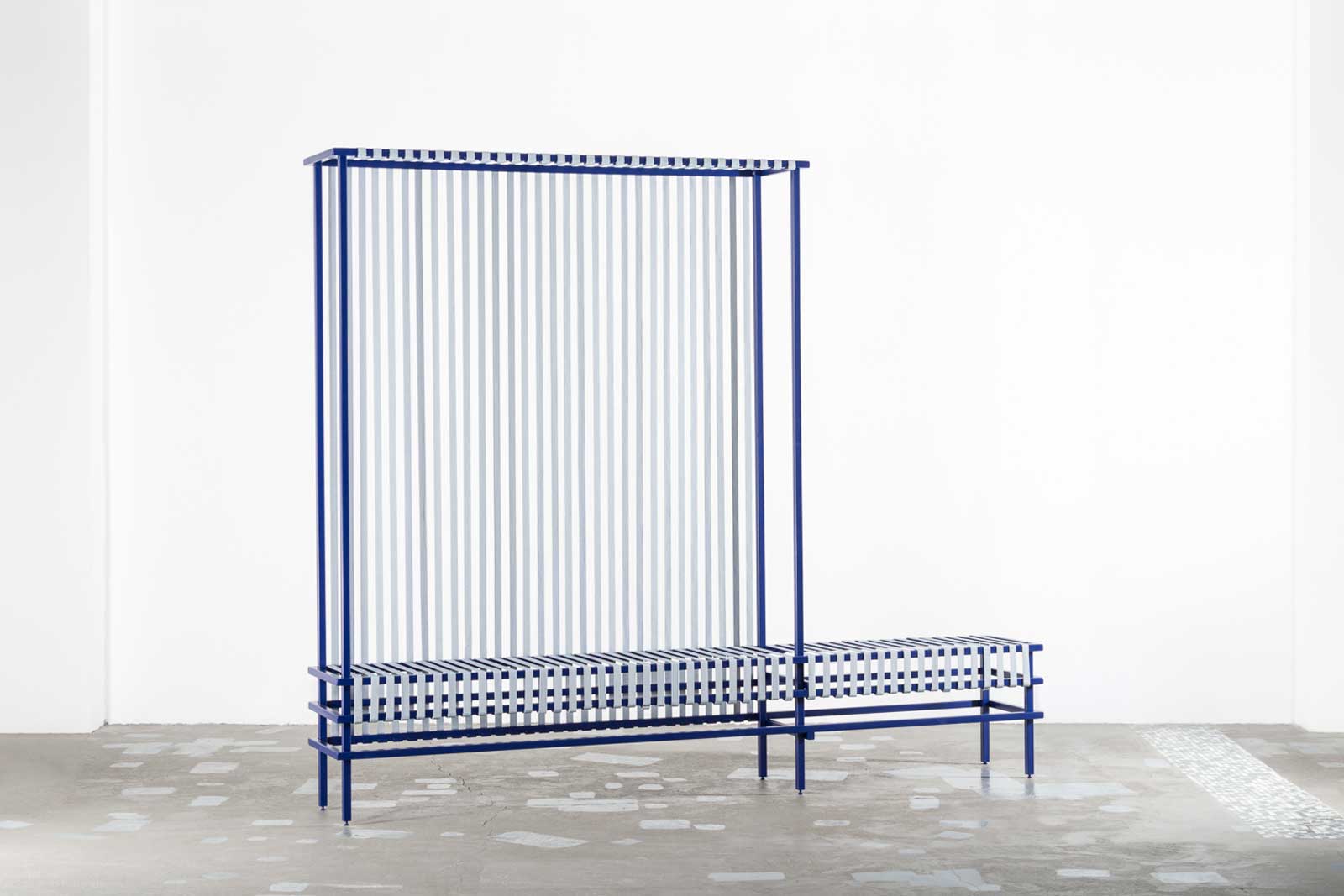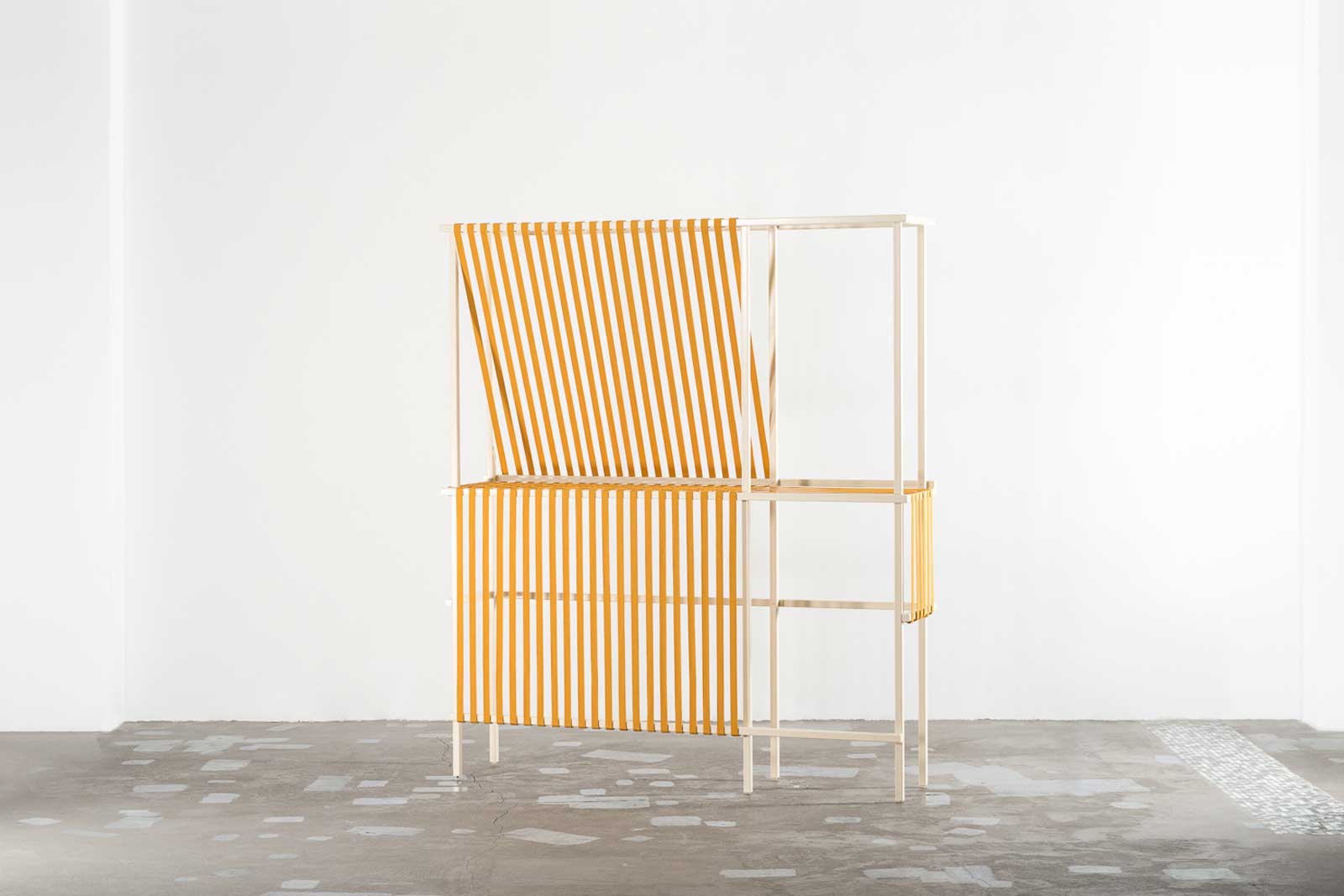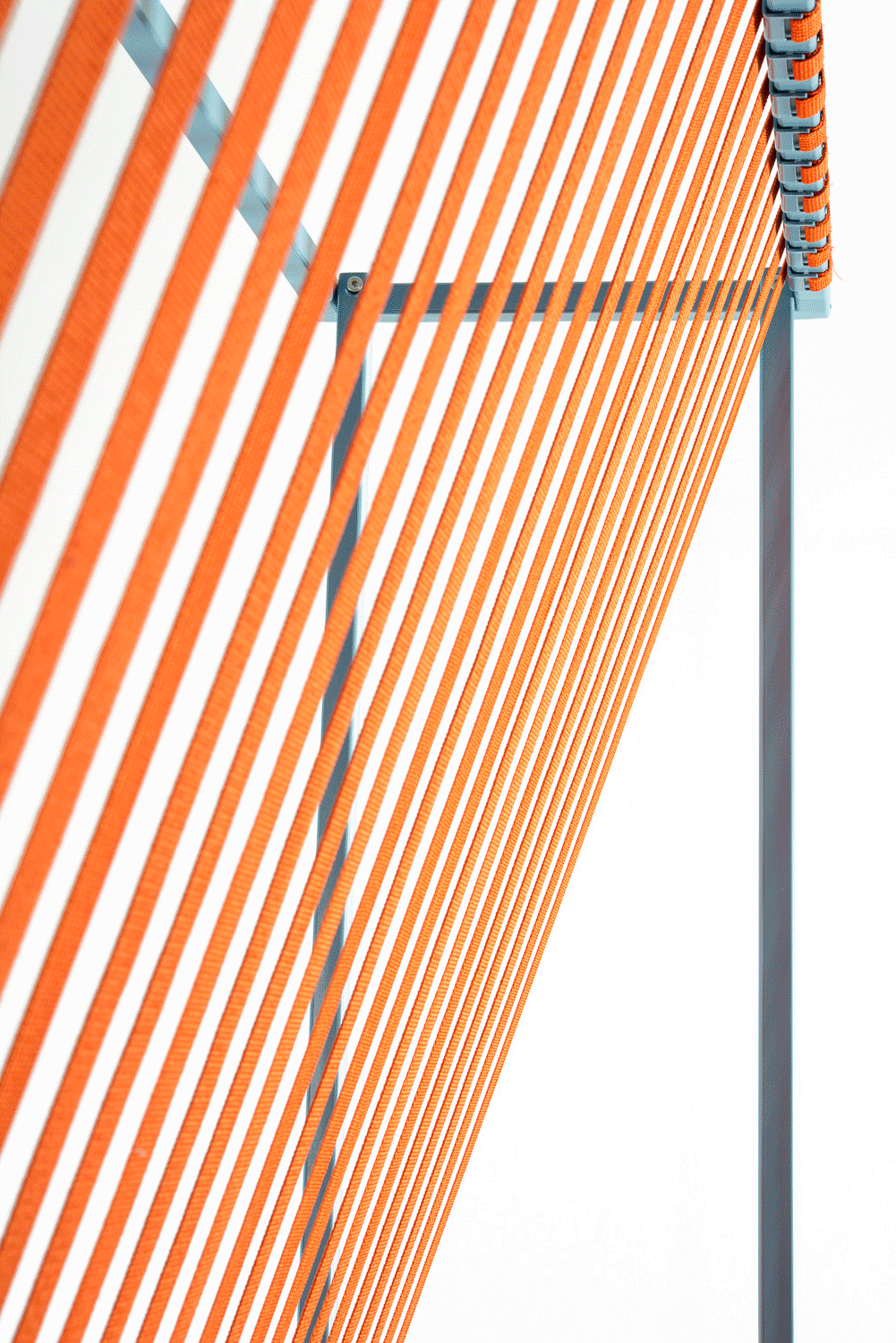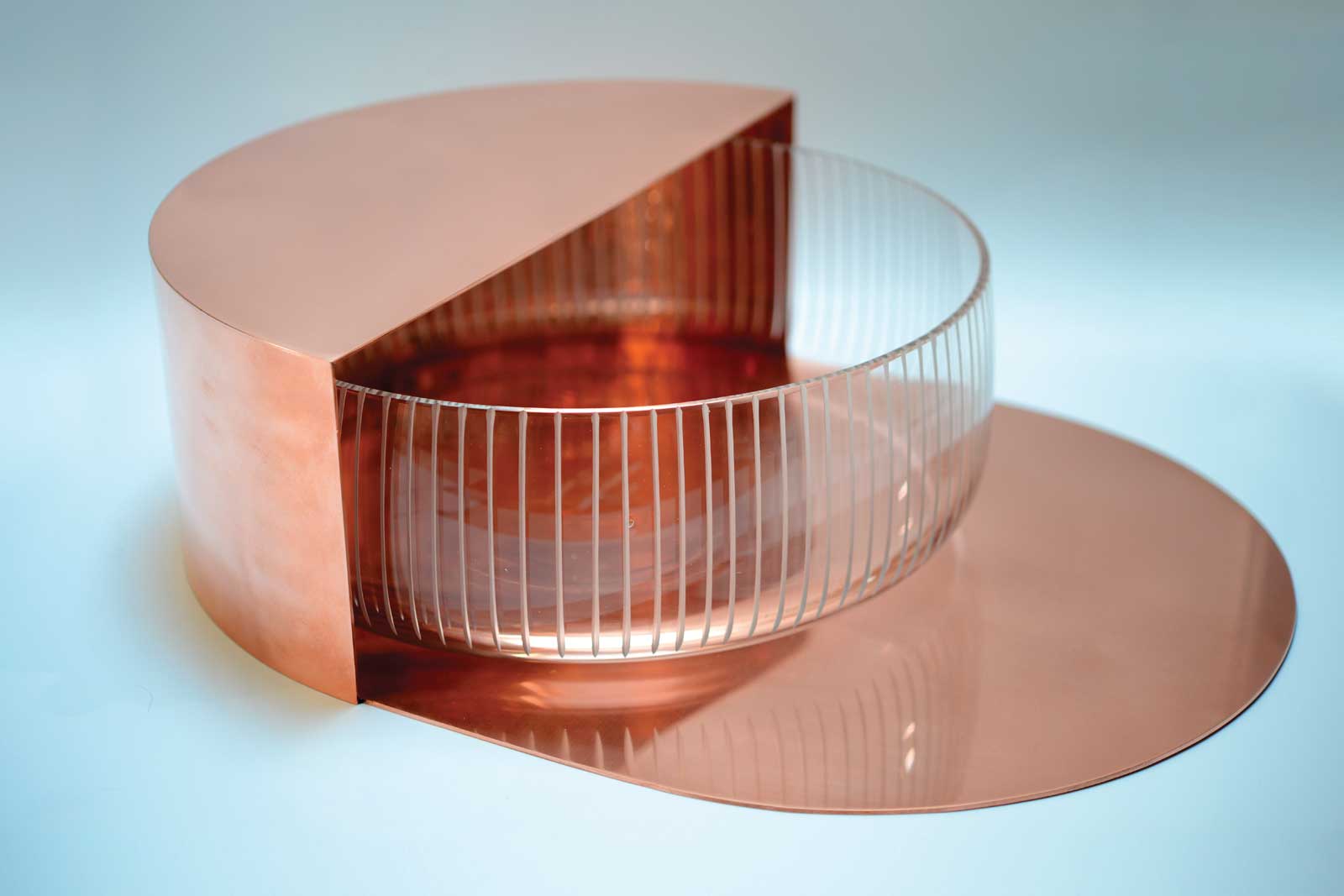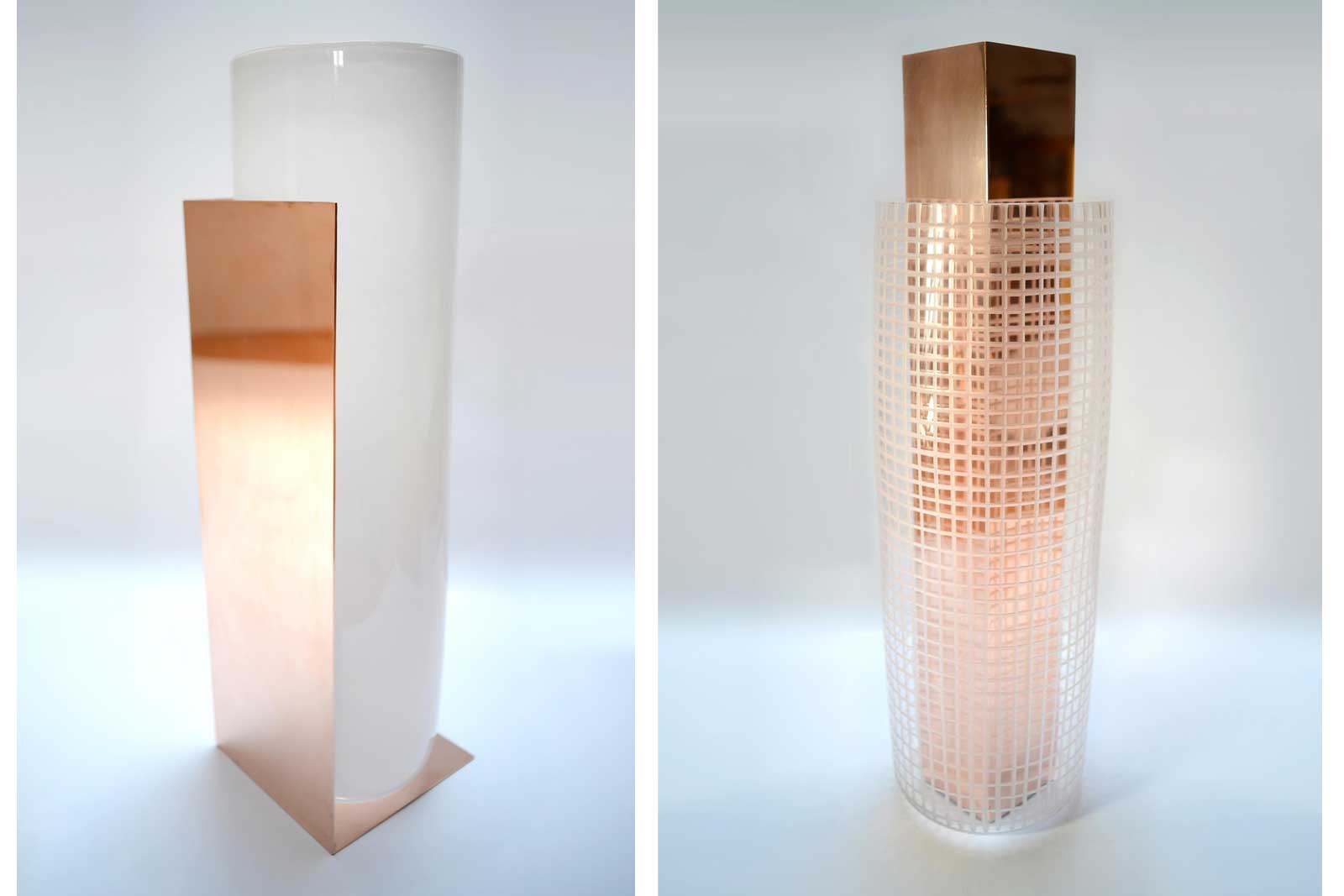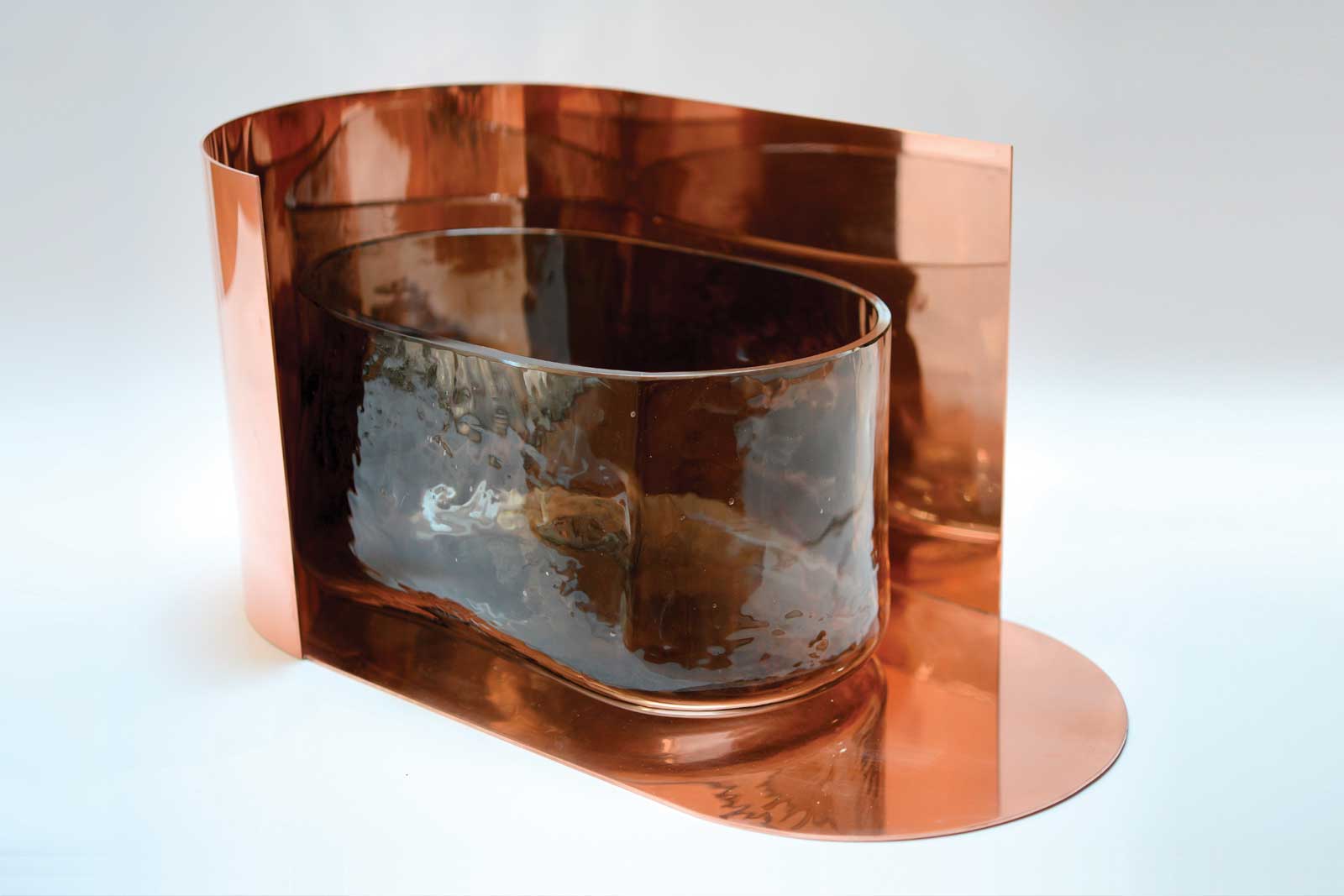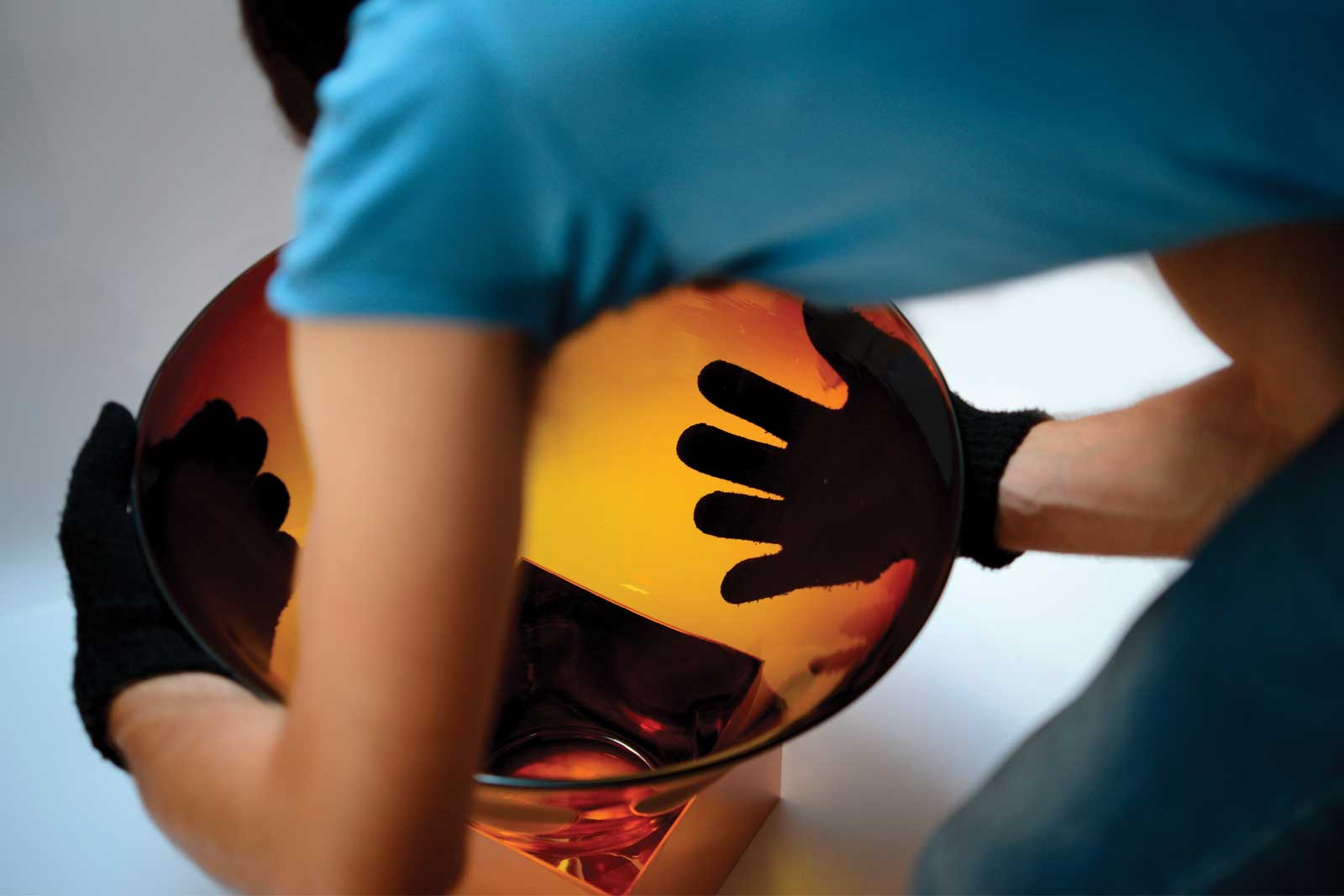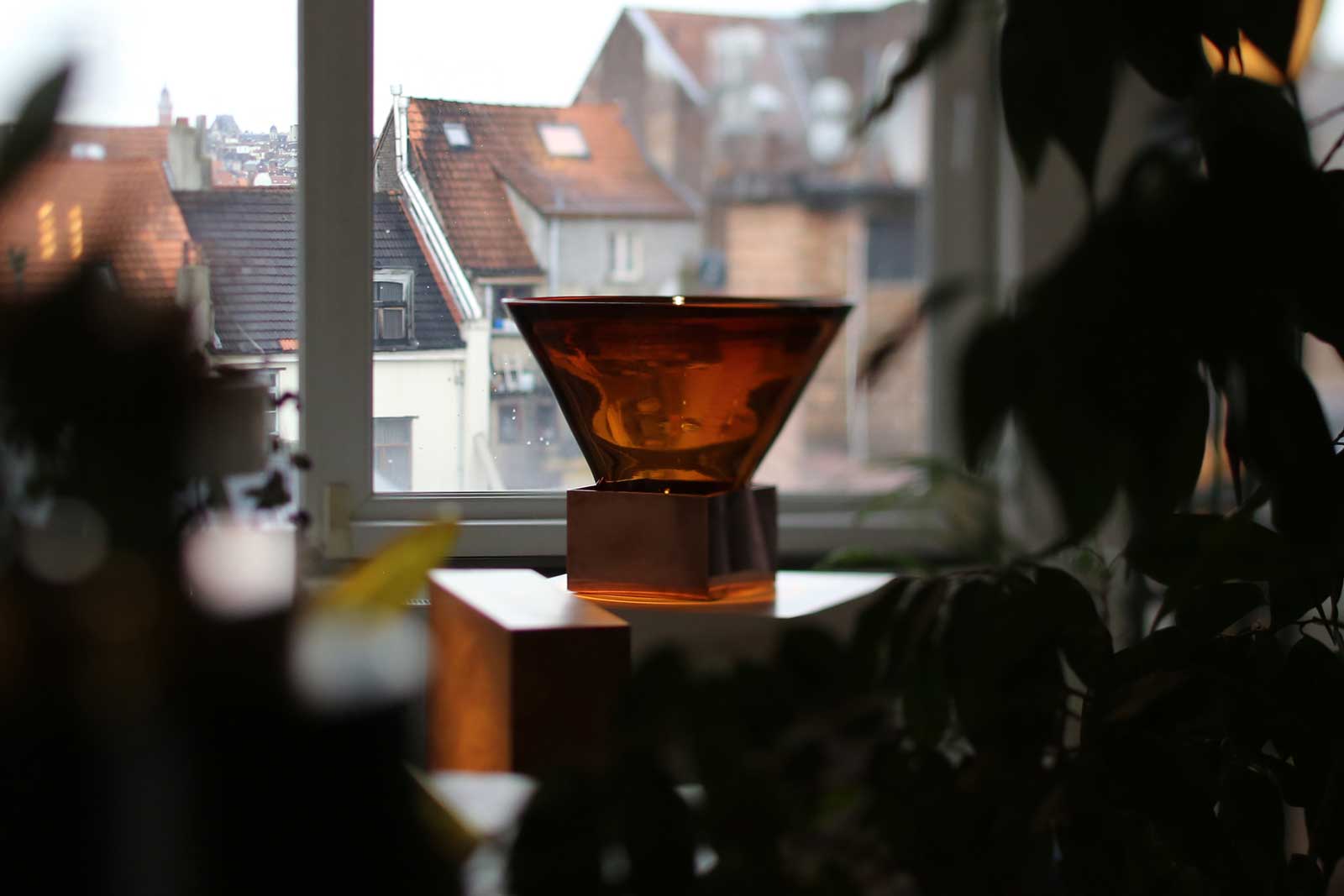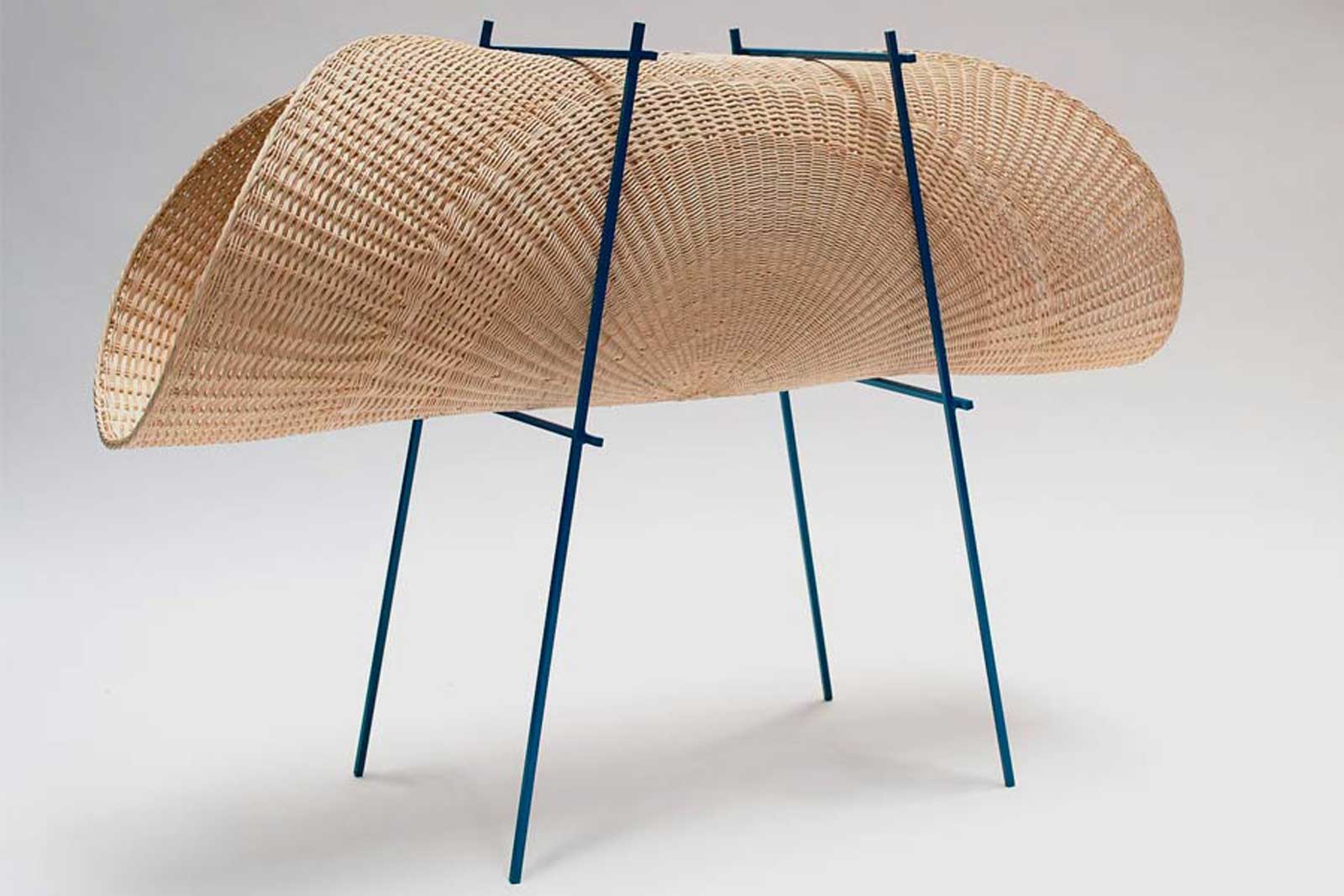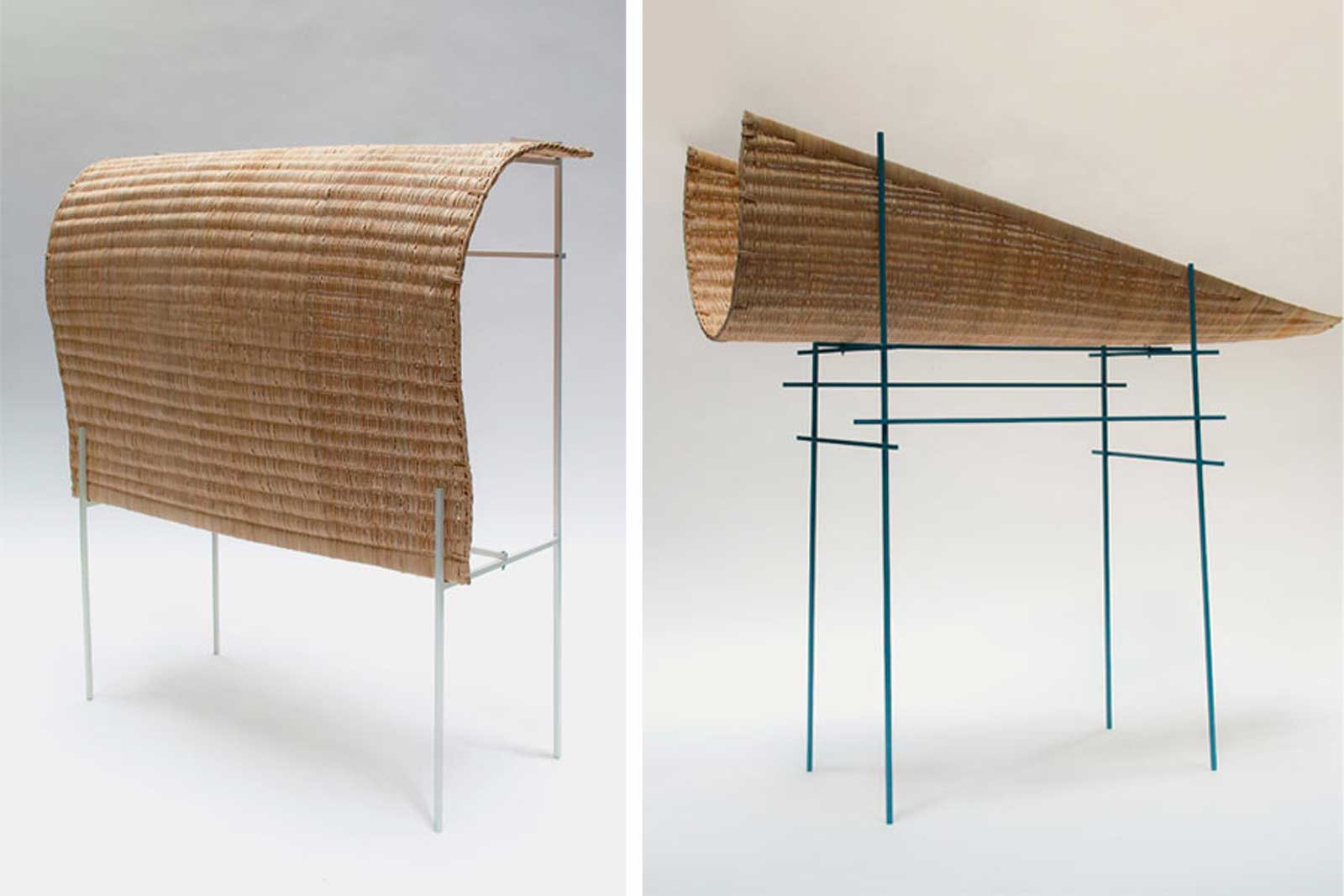 Limited editions for The Gallery
In 2010, 2013 and 2016, every 3 years we designed 3 collections for The Gallery Brussels.
1/ Telaio
In 2016 Telaio appeared with the straps of Société Choletaise de Fabrication. TELAIO is a collection of six demountable geometrical structures which can be used either as screens or consoles. The structures are combined with a set of straps to be stretched and placed. They are pieces of furniture to be made, composed, constructed. The collection explores the notions of geometry and flexibility. Endowed with a strong presence and at the same time almost transparent, collection TELAIO (LOOM in Italian) proposes a different way of perceiving space by superposing graphical and colourful elements.
2/ Rozmowa
In 2013 Marino Fermi asked Amaury to design a collection with Copper, Amaury decided to combine copper and handblown glass shapes. Rozmowa collection, a serie of five objects fashioned from copper surfaces and glass containers. The glass is imperfect, blown without using a mould, while the simple shapes of the copper are precise and perfectly fitted.
The individuals involved in the whole Rozmowa (or 'conversation') are Katarzyna, Piotr, Ola, Agnieszka and Macie, all people Amaury met In Poland during his several journey there.
3/ Prelude
For this first collaboration with Marino Fermi, we designed with Rémi Bouhaniche in 2010, the range is called Prelude and consists of 7 item in a limited edition of 20 pieces. They are made from flexible rattan mats and thin steel rods for the gallery, brussels. Instead of being woven around it, the rattan mats are tucked into the frames to create new ambiguous surfaces and space.