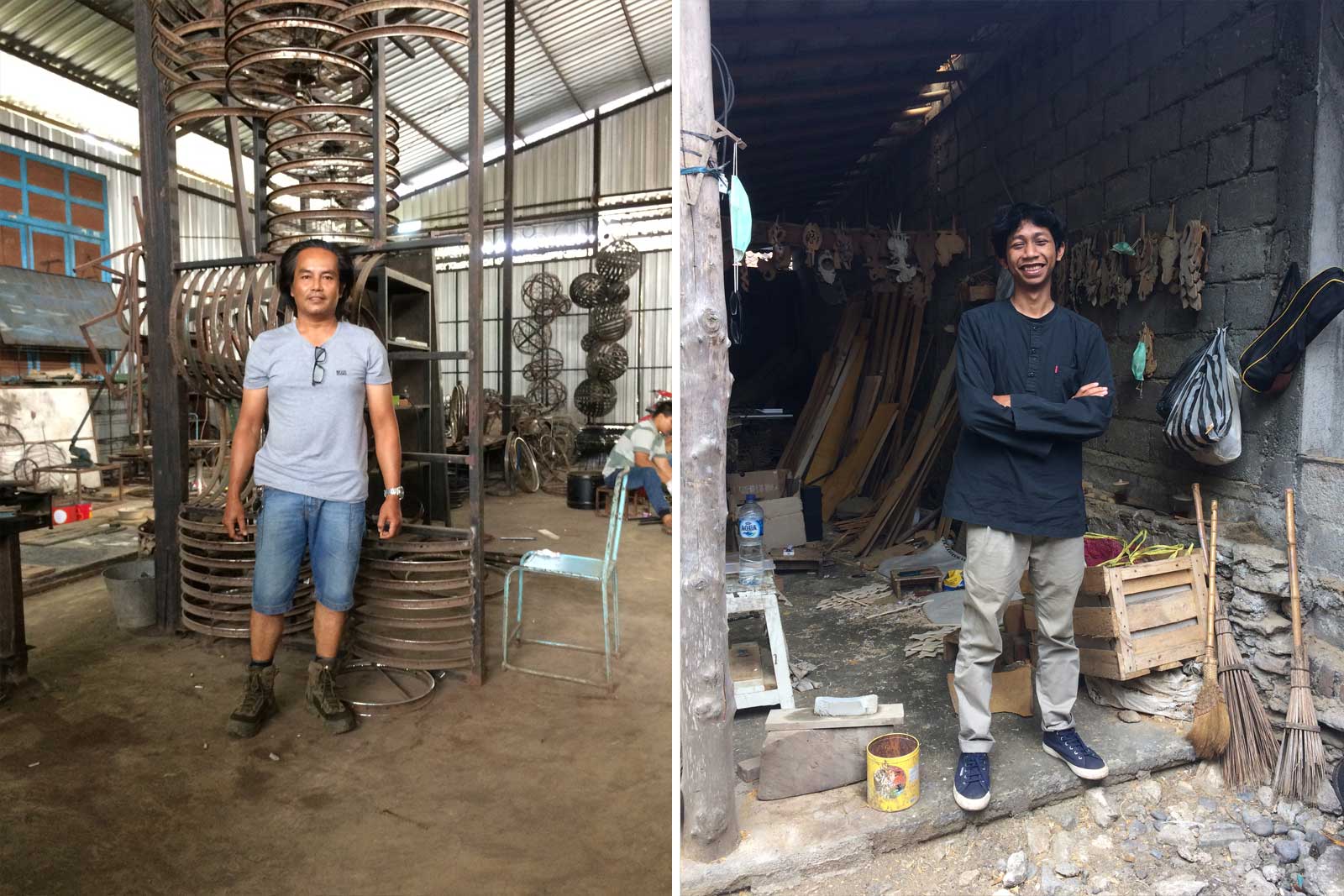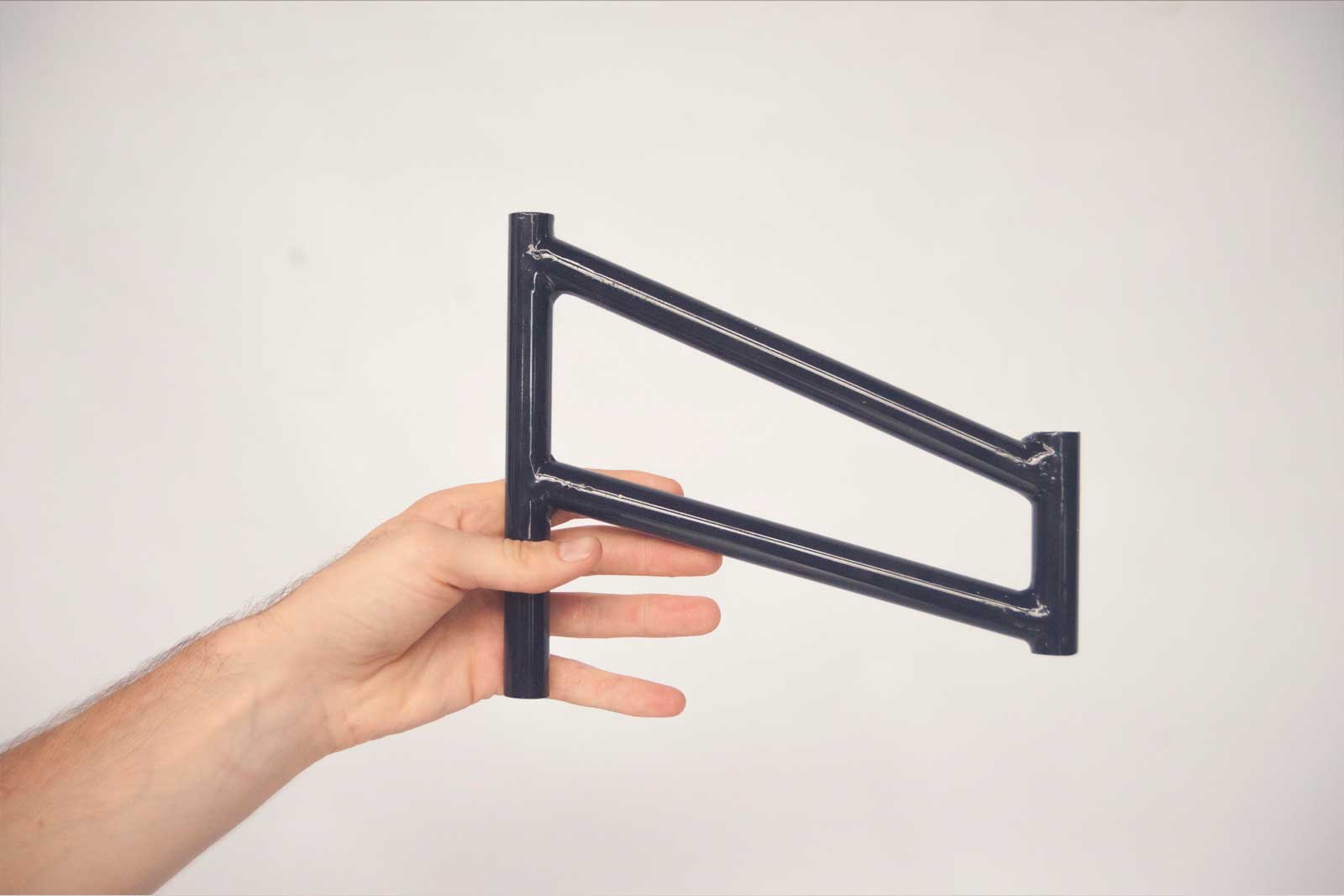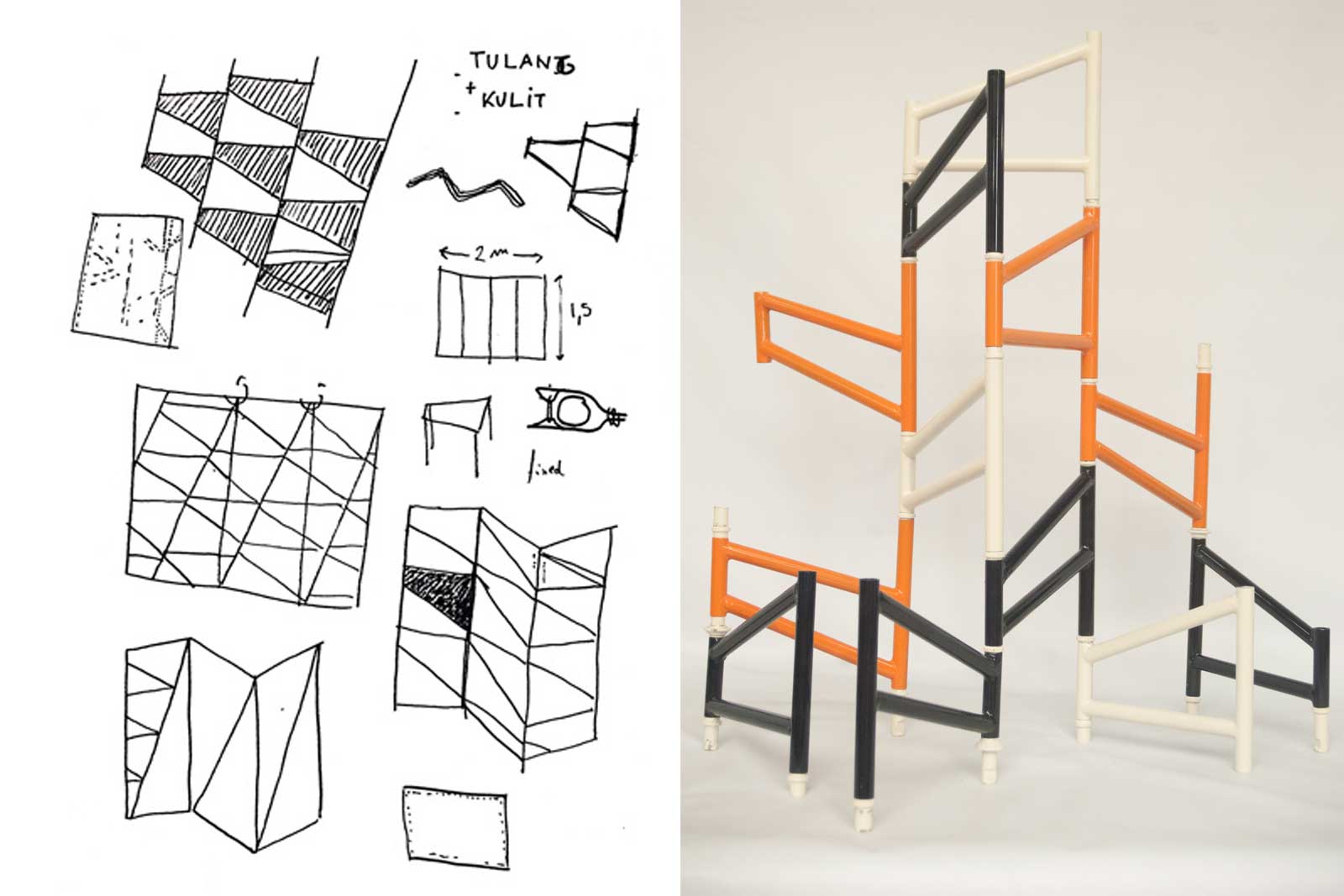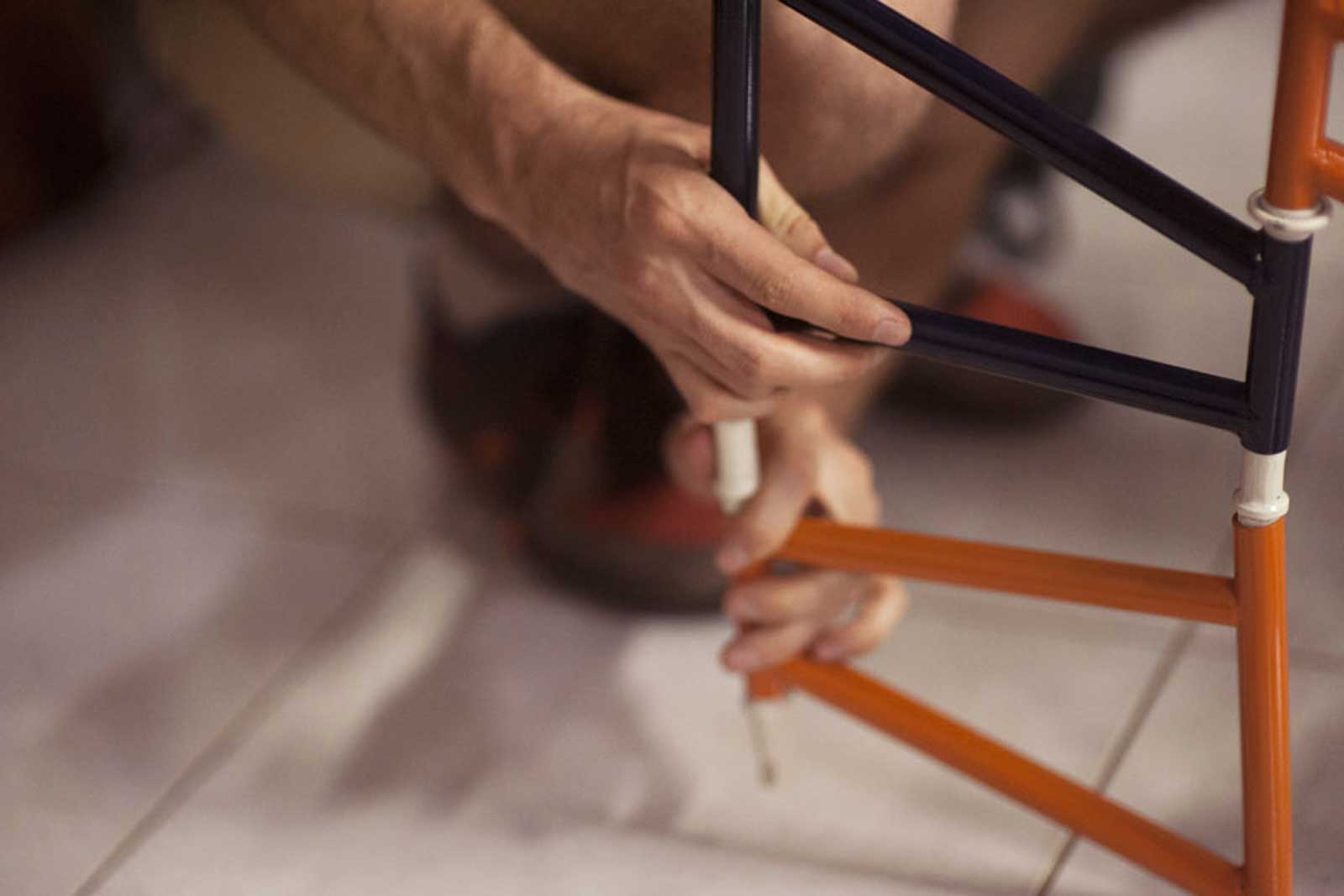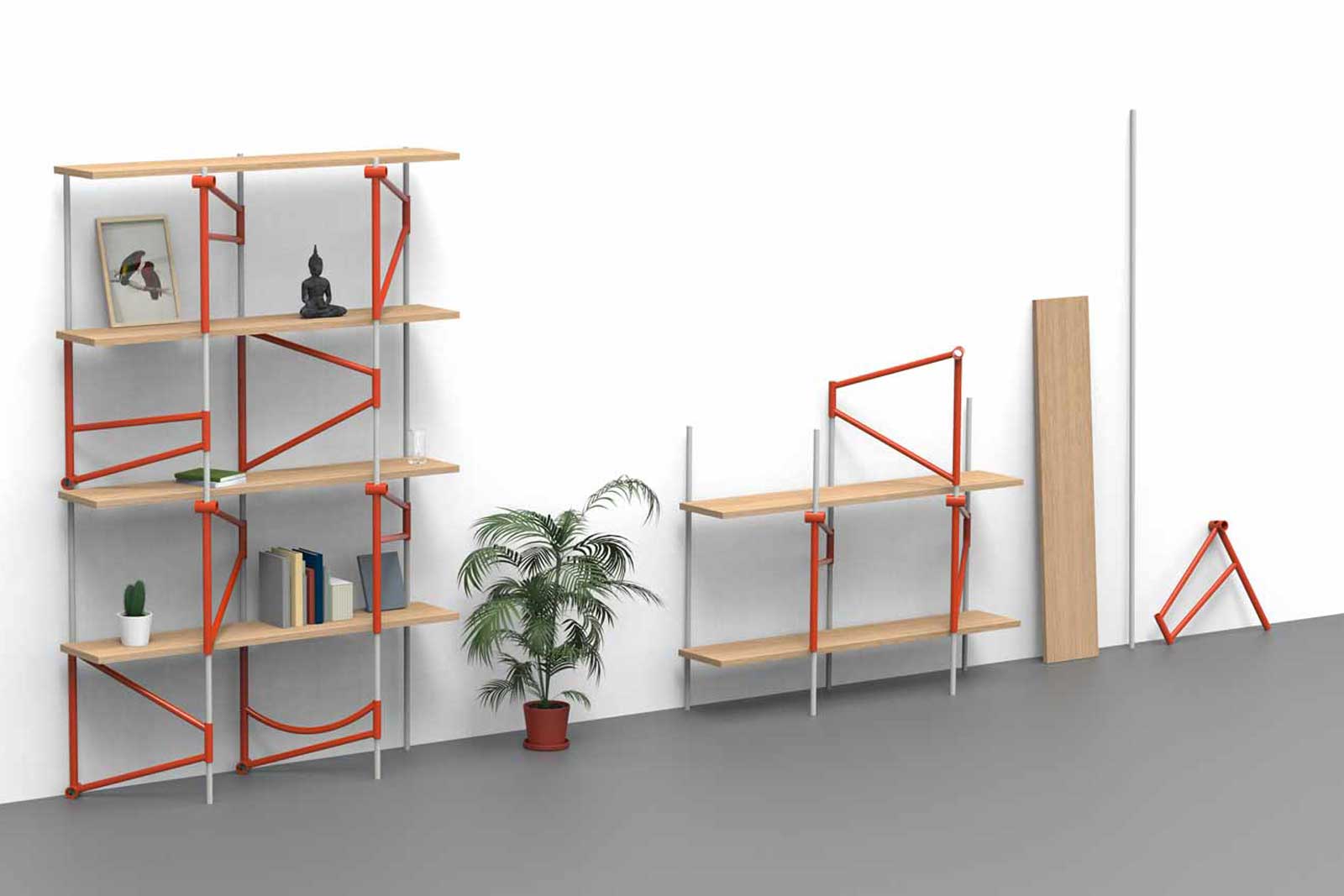 An experience in Indonesia
PIT project (Bike in Javanese) is above all, the story of a meeting and the openning of an Indonesian company. rather artistic and towards a design approach.
I introduced André Suryaman to a design approach in order to give more meaning to the projects created.
The idea for these two weeks of support (By Institut francais of Indonesia and Cité Du Design) was to focus on the bicycle element, present in quantity in the workshop of the company.
In this peculiar context I decided to consider the different sourced bicycle frames (3 in all) as basic elements for a principle of shelf construction.
Continuing the process, we made a small version of the modules creating a small construction game and its packaging.