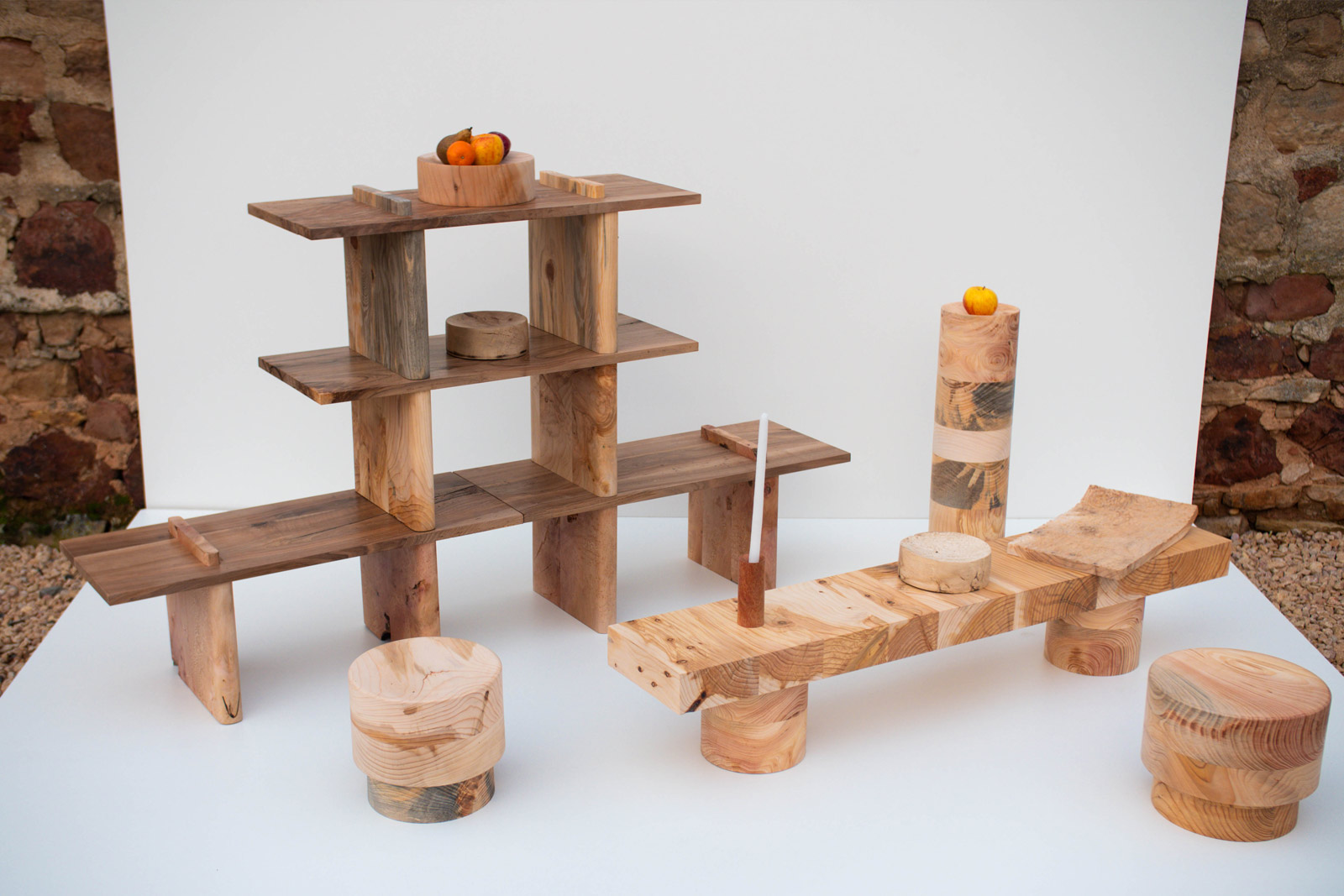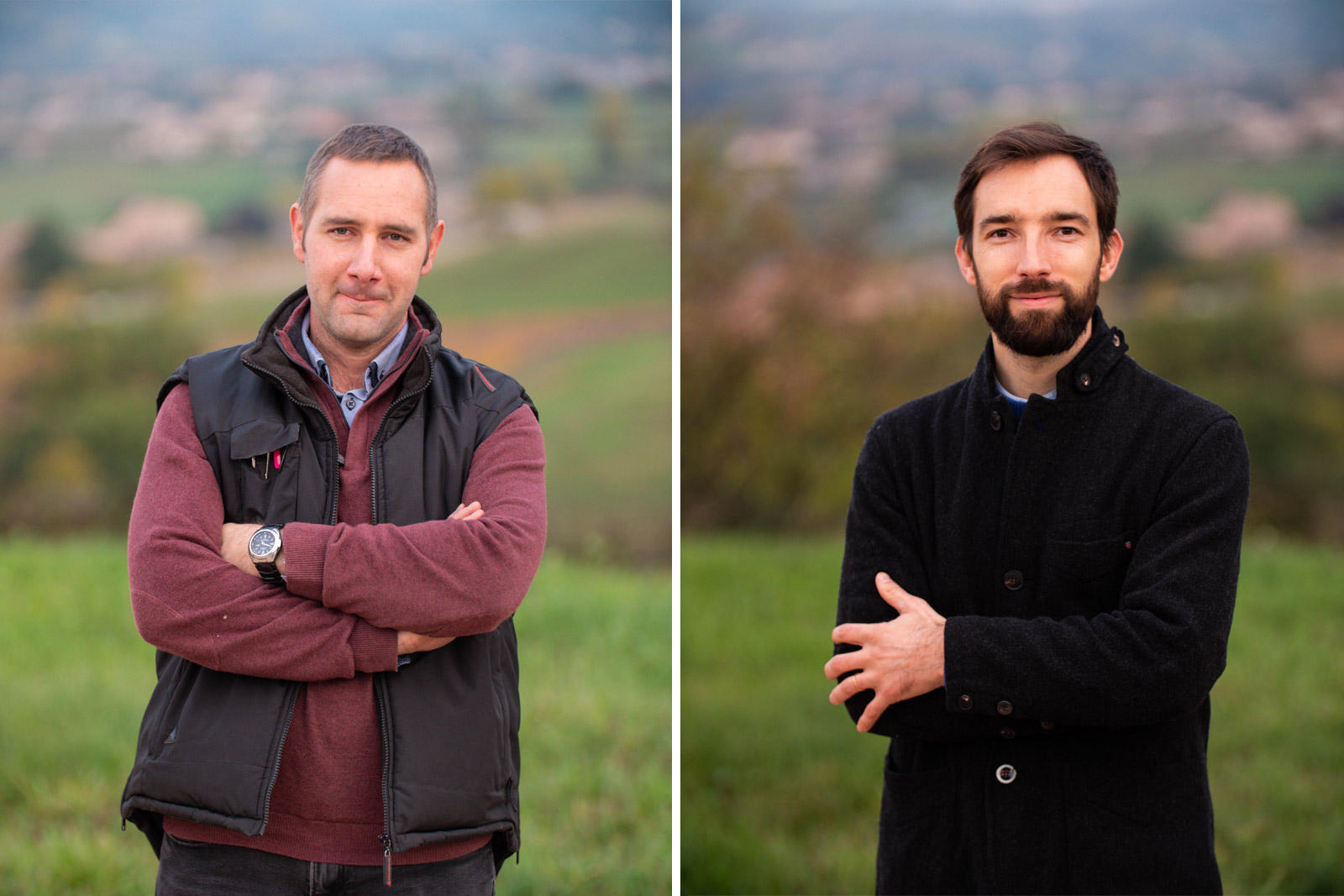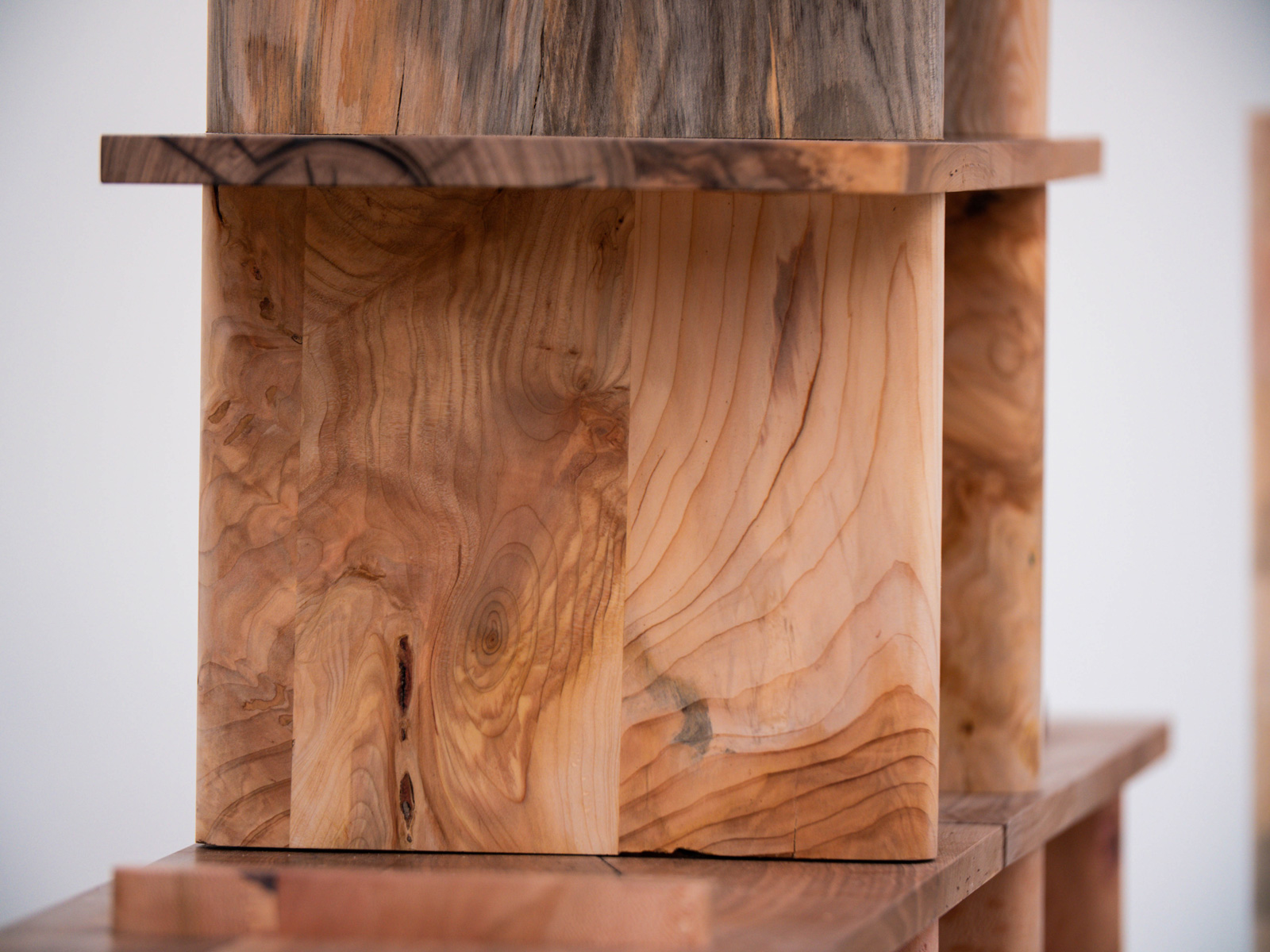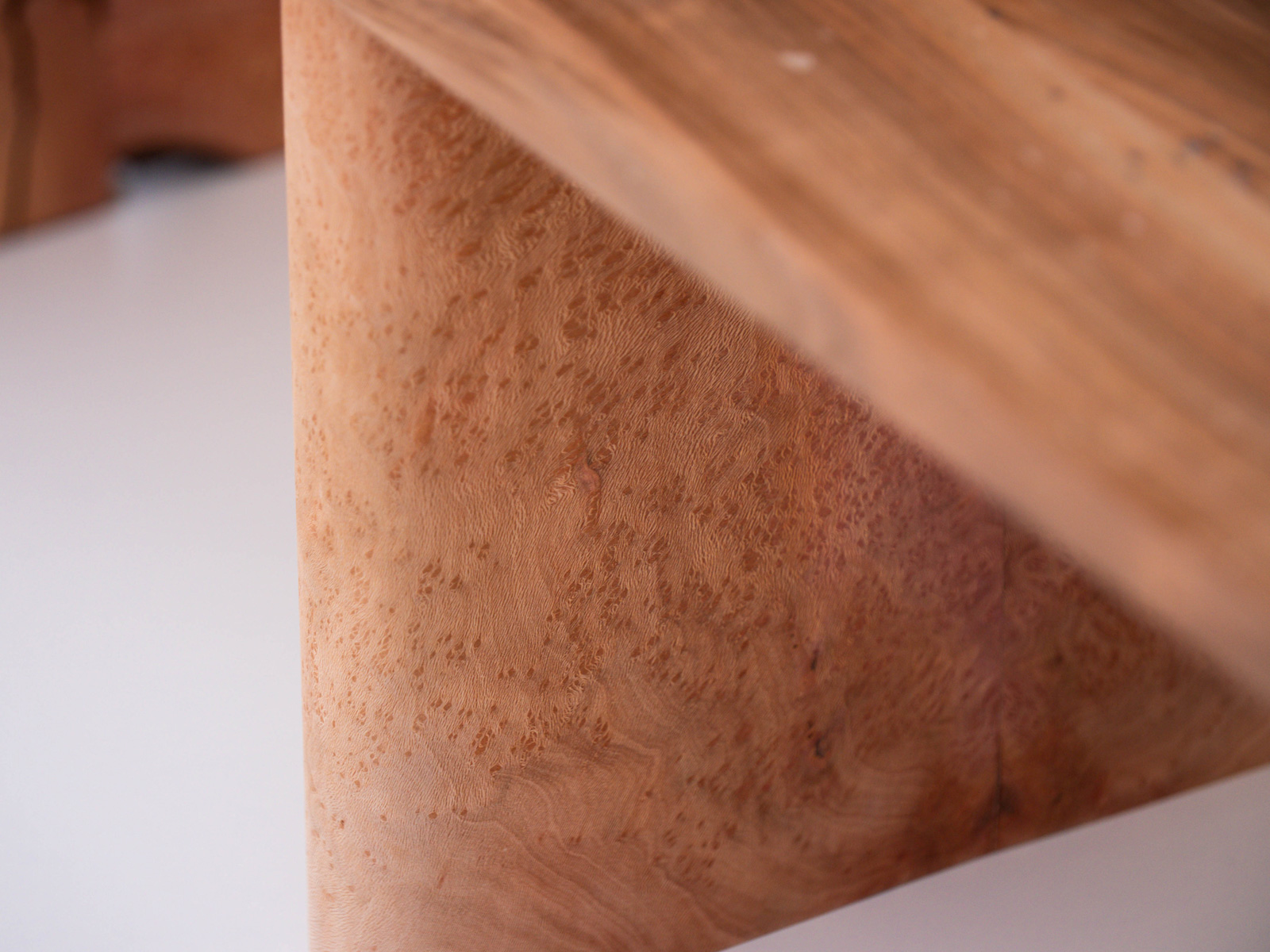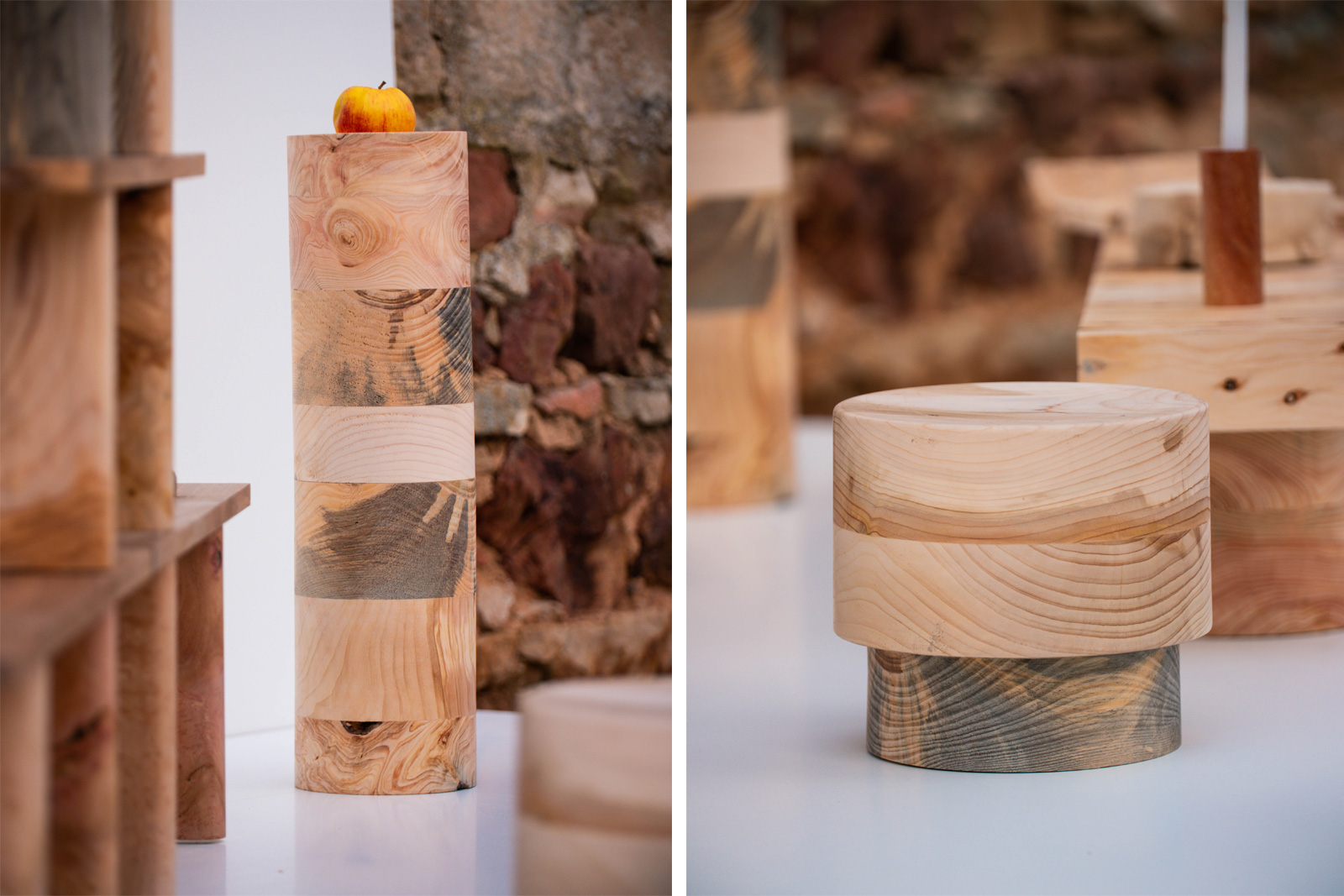 Finalist Prix Liliane Bettancourt pour l'Intelligence de la main / Dialogues 2020
Jean d'Harcourt, cabinetmaker consulted us to design a collection of furniture valuing his expertise. Its objective is to favor the work of solid wood, the "noble" material then reduce the work requiring the use of synthetic wood, MDF or agglomerates. He then decides to recover a number of tree stumps that were cut either following a storm or for the purpose of forest maintenance. The idea was to design a collection of furniture solely composed of recovered stump wood. This decision oriented the project towards the economy and the ecology, we thus developed the MONACAL collection.
This collection consists of modules debited strains. They are parallelepipeds, cylinders that Jean d'Harcourt carefully worked and then dried before assembling these pieces of living matter.
MONACAL is inspired by the essentiality of the life of a monk, aspires to get closer to the essential and the joy associated with this simplicity.
In order to explain our approach, we have been thinking about a short documentary video with a director, and about communication media to be manipulated like a building game.
Client
Year
2020
Project Assistant
PhotoS Credits
Category
more information